During the Spring-Autumn months Coburg CC runs a Summer Criterium series at the Northern Boulevard circuit in Campbellfield. This year we have Saturday morning racing. The Saturday crits start on October 22nd 2016.
Saturday Criteriums (NOTE NEW START TIMES)
Juniors – racing starts at 8:30am
Seniors B & D Grades – racing starts at 9:30am
Seniors A & C Grades – racing starts at 10:50am
Registrations close 15 minutes before each event.
Registration on Saturdays are on the inside decking of the Cafe at the end of the finishing straight
Saturday Crit Flyer (enlarge for more info)-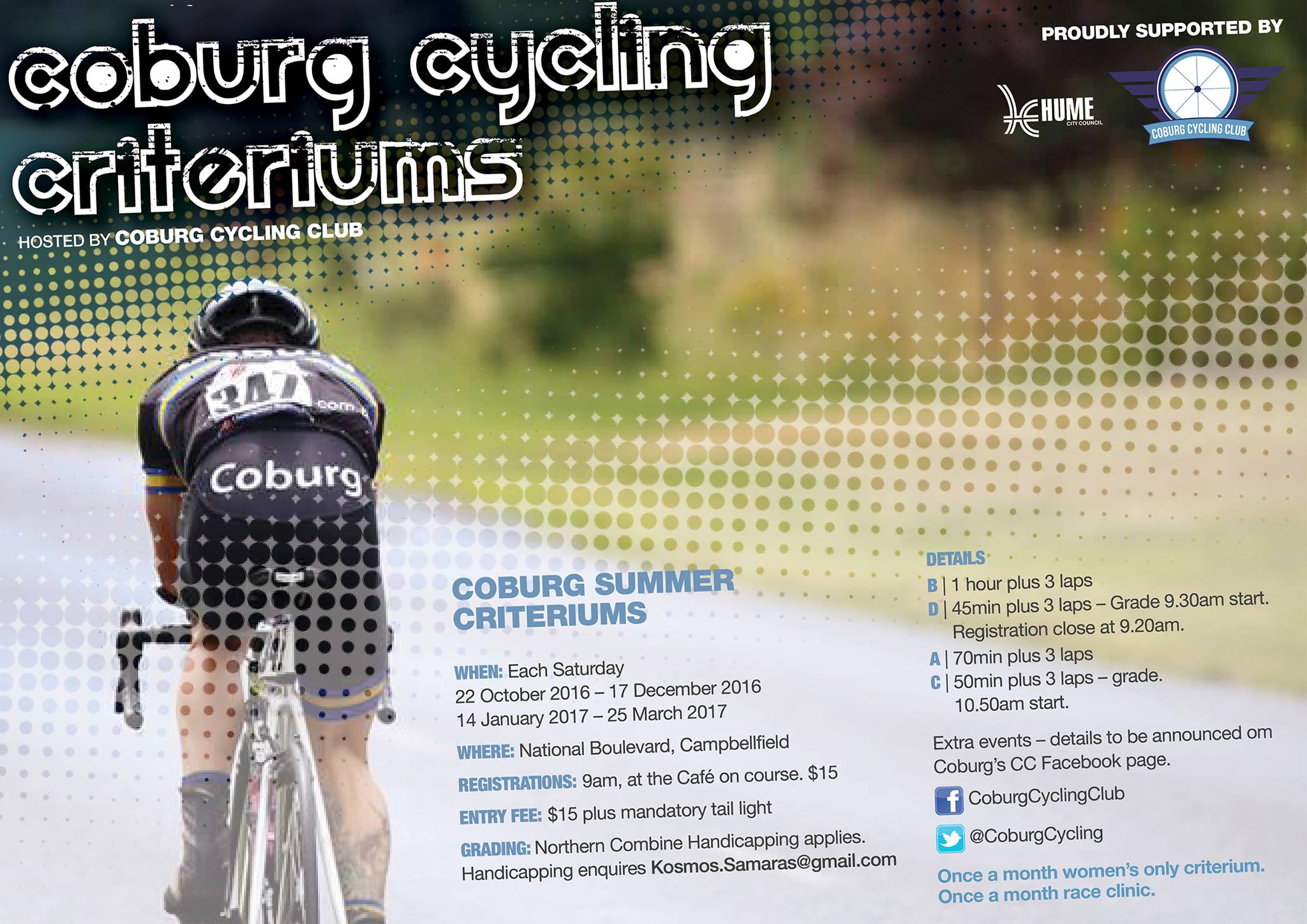 Volunteer Roster 2016-2017
Volunteering at the criteriums is mandatory for any Coburg CC member wishing to race them, and members from other clubs who wish to volunteer are always highly appreciated.
Please refer to your email for the volunteering roster, or get in touch with a friendly club official on race day.