Velodrome Track Training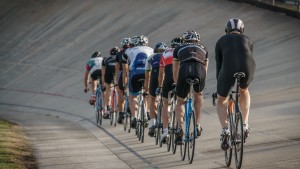 During summer, our Wednesday night track sessions on the velodrome offer a great opportunity to build strength and enhance your bike skills, and the club has track bikes you can use to try it out.  Juniors start at 5pm, Seniors start warming up at 6pm.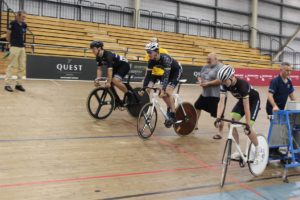 Specialised training sessions are also sometimes held at the DISC velodrome at Darebin.  Check the newsletter, calendar and Facebook for these events.
Indoors
During the much darker winter months, 6pm on Wednesday nights mean "ergo" training in the Clubrooms.
Spinning on an indoor trainer is a great way to build fitness – especially under the guidance of some of the Club's most experienced riders.
Learning to ride on rollers also gives you the benefit of balance and control of your bicycle in the dry indoor environment.
The Club has a number of both fluid trainers and rollers for use by members – so just bring your bike and get set to train your heart out in a fun and friendly environment.